11KBW are delighted to announce that Kir West-Hunter has been awarded the 11KBW Scholarship for 2022.
The 11KBW Scholarship for black students on the Barrister Training Course was established as a specific and practical response to the continued underrepresentation of black applicants, pupils and barristers at the Bar.
Kir West-Hunter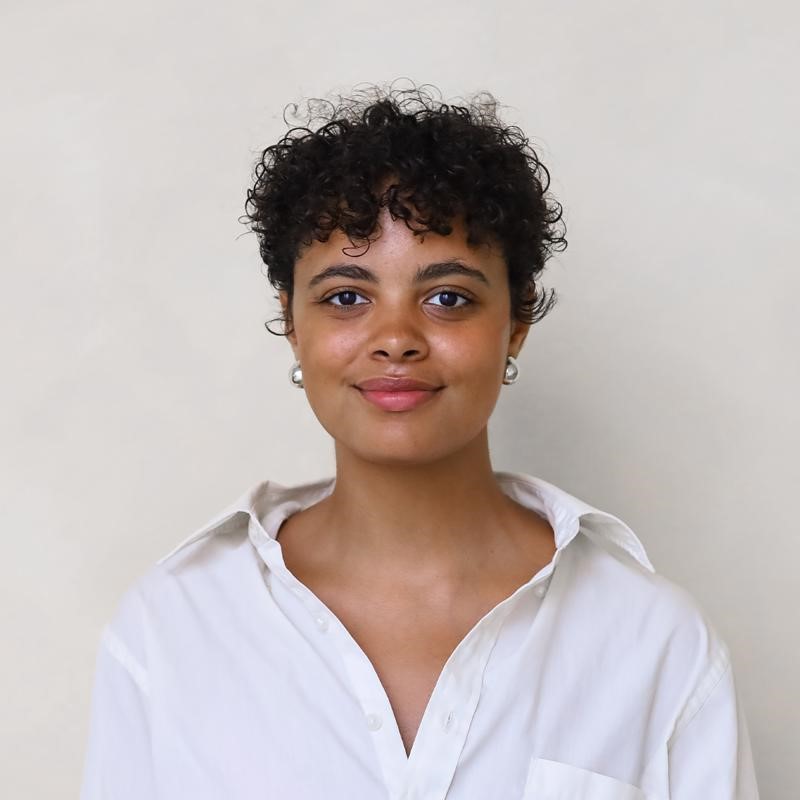 Kir is an outstanding lawyer. She has a degree in Jurisprudence from the University of Oxford and is presently completing a research LLM at the European University Institute in Florence.
Kir will be commencing pupillage at 6KBW College Hill in 2022. She has particular interests in human rights and media law, and her LLM thesis, "The Cancellation of Cancel Culture", investigates the compatibility of cancel culture and no-platforming with freedom of expression protection at universities. Kir is a Queen Mother Scholar of the Middle Temple. She works pro bono at Liberty as an Advice and Information intern and has previously worked as paralegal in the public law team at Simpson Millar.
Kir has a strong commitment to improving social mobility. She was the Equalities Officer at St Anne's College, Oxford and a member of the Simpson Millar Diversity and Inclusion Committee. She has arranged mooting for Year 12 students in a law outreach programme.
11KBW has no doubt that Kir will be a star of the Bar in years to come.
Kir was selected from an exceptional field of candidates by a panel which included members of 11KBW's Pupillage and Tenancy Committee and two external assessors, Dr Maggie Semple OBE and Paul McFarlane. Maggie Semple OBE is a Member of the Queen's Counsel Appointments Selection Panel, among many other distinctions. Paul McFarlane is a Partner at Capsticks Solicitors LLP, Deputy Chair of the Employment Lawyers Association, a member of the Industrial Law Society Law Society Employment Law Committee, Black Solicitors Network, Board Member, an Appointment Panel Member of IMPRESS (Press Regulator) and an external assessor for the College of Policing.
Jane McCafferty QC, Chair of 11KBW's Equality and Corporate Social Responsibility Committee, said "Kir is an exceptionally able advocate. We are delighted to award her the 11KBW scholarship for 2022. Congratulations to Kir, and all our shortlisted candidates, on their success to date and we look forward to their successful careers at the Bar."
Joint Head of Chambers, Daniel Stilitz QC, said "We are absolutely delighted that the 11KBW scholarship for black students has gone to Kir West-Hunter this year. Not only is she a superb lawyer, but she has demonstrated a wide-ranging interest in how the law impacts practically on individuals in a rapidly-changing world. Many congratulations to Kir from all of us at 11KBW. She clearly has a stellar career ahead of her."

Shortlisted candidates
Four other candidates were shortlisted for the 2022 11KBW Scholarship. They are each talented lawyers, with stellar careers ahead of them. In alphabetical order, they are:

The 11KBW Scholarship
The 11KBW Scholarship provides:
A scholarship award of £30,000 towards tuition fees and maintenance;
Mentoring from members of 11KBW during the BTC and pupillage years;
A guaranteed assessed mini-pupillage at 11KBW; and
If the student's score on the assessed mini-pupillage is within a particular range, relative to other candidates, the offer of a guaranteed interview for pupillage at 11KBW.
Full details are available at: www.11kbwscholarship.com
As Jane McCafferty QC explained: "By establishing this scholarship, we are focussing on entry into the profession. As the costs of initial qualification and existing underrepresentation are barriers to entry, we recognise the need for financial and other assistance to encourage bright and ambitious black candidates to apply to the Bar and to consider it as a profession where they can fully develop their potential."