11KBW established an annual scholarship for black students on the qualification course for barristers (the Bar Course).
We are delighted to announce that we are now accepting applications, the closing date for applications is Tuesday 14 February 2023.
The 11KBW Scholarship will provide the successful student with:
A scholarship award of £30,000 towards tuition fees and maintenance;
Mentoring from members of 11KBW during the Bar Course and pupillage years;
A guaranteed assessed mini-pupillage at 11KBW; and
If the student's score on the assessed mini-pupillage is within a particular range, relative to other applicant, the offer of a guaranteed interview for pupillage at 11KBW (if the candidate has chosen to apply to 11KBW).

For application information please visit; 11KBW Scholarship website: https://11kbwscholarship.com/
11KBW scholarship was awarded last year to Kir West-Hunter.
warded last year to Kir West-Hunter.
Kir West-Hunter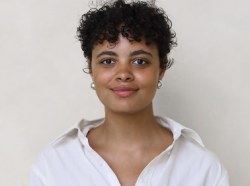 Kir is an outstanding lawyer. She has a degree in Jurisprudence from the University of Oxford and a research LLM at the European University Institute in Florence. Kir is doing pupillage at 6KBW College Hill. She has particular interests in human rights and media law, and her LLM thesis, "The Cancellation of Cancel Culture", investigates the compatibility of cancel culture and no-platforming with freedom of expression protection at universities. Kir is a Queen Mother Scholar of the Middle Temple. She worked pro bono at Liberty as an Advice and Information intern and has previously worked as paralegal in the public law team at Simpson Millar. Kir has a strong commitment to improving social mobility. She was the Equalities Officer at St Anne's College, Oxford and a member of the Simpson Millar Diversity and Inclusion Committee. She has arranged mooting for Year 12 students in a law outreach programme.
Selection process
The successful 11KBW scholarship candidate will be selected by a panel comprised of two members of 11KBW's Pupillage and Tenancy Committee and the following two external assessors.
Paul McFarlane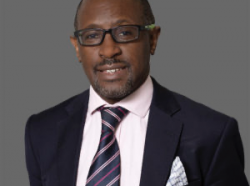 Paul is a partner at Capsticks solicitors, specialising in employment law. He is the current Chair of the Employment Lawyers Association (ELA), the first Chair of ELA with Afro-Caribbean heritage. Paul is a member of the Industrial Law Society Law Society Employment Law Committee, Black Solicitors Network, Board Member, an Appointment Panel Member of IMPRESS (Press Regulator) and an external assessor for the College of Policing.
Dr Maggie Semple OBE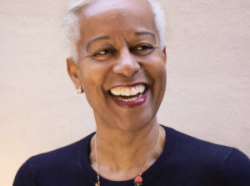 Maggie is a member of the Queen's Counsel Appointments Selection Panel. She works with many public and private sector organisations at a senior level on leadership development, cultural change and organizational development. She has held a number of senior roles including being a member of several high profile Government and EU task groups and has represented the UK in Greece and Hong Kong. From 2001-2007 Maggie was a Civil Service Commissioner. Maggie is a Fellow of the City & Guilds Institute, a trustee of the Kerry Nicholls Dance Company and a Governor of the South Bank Arts Centre.